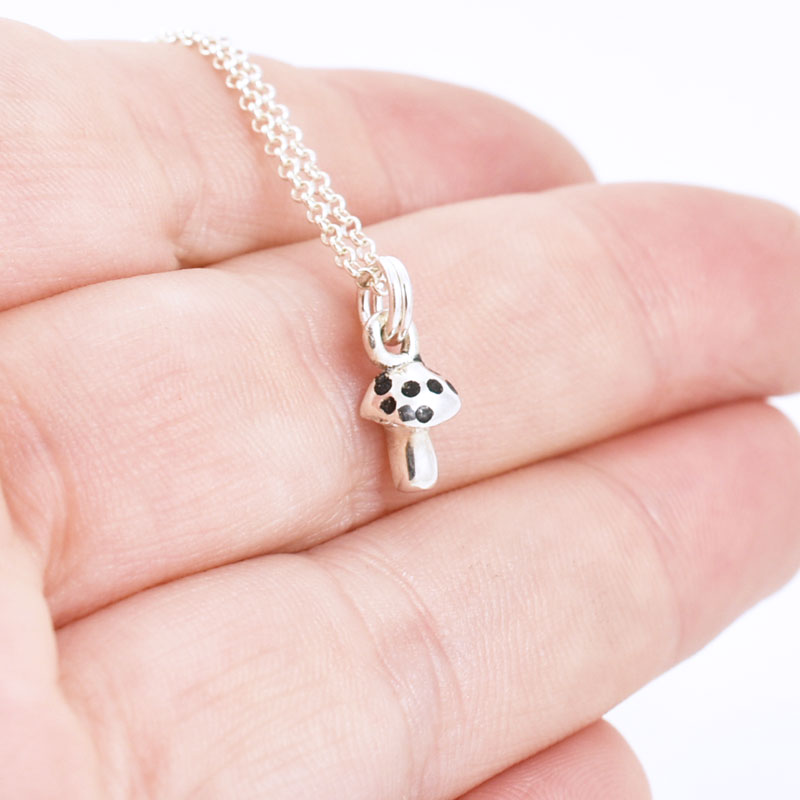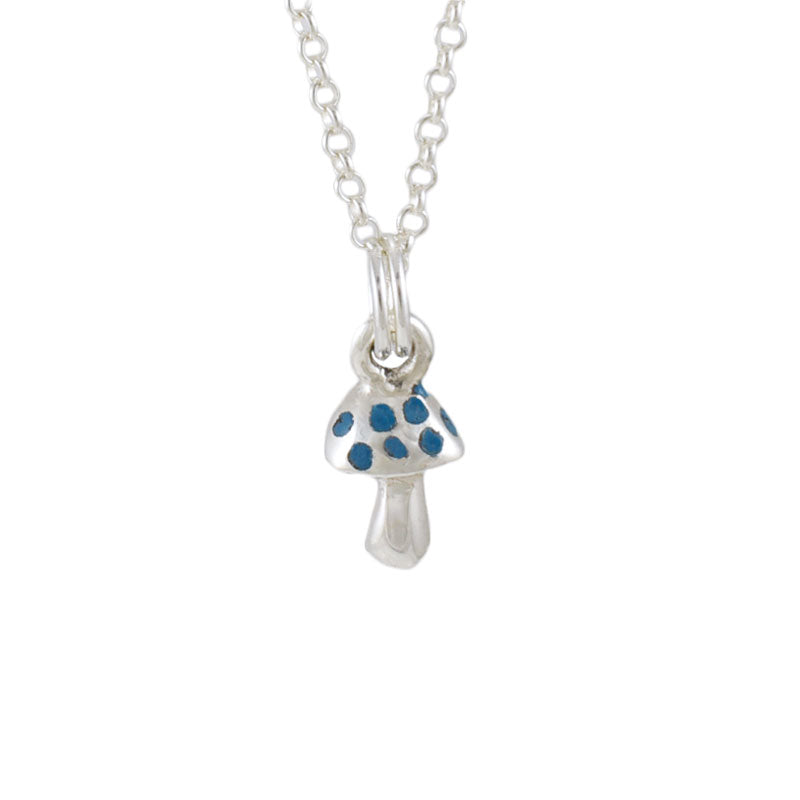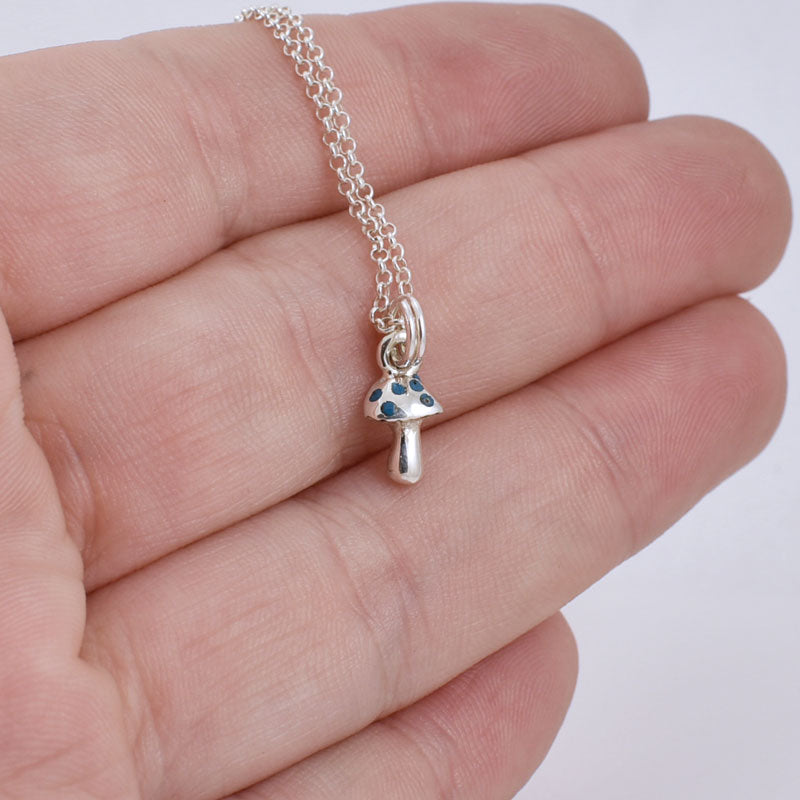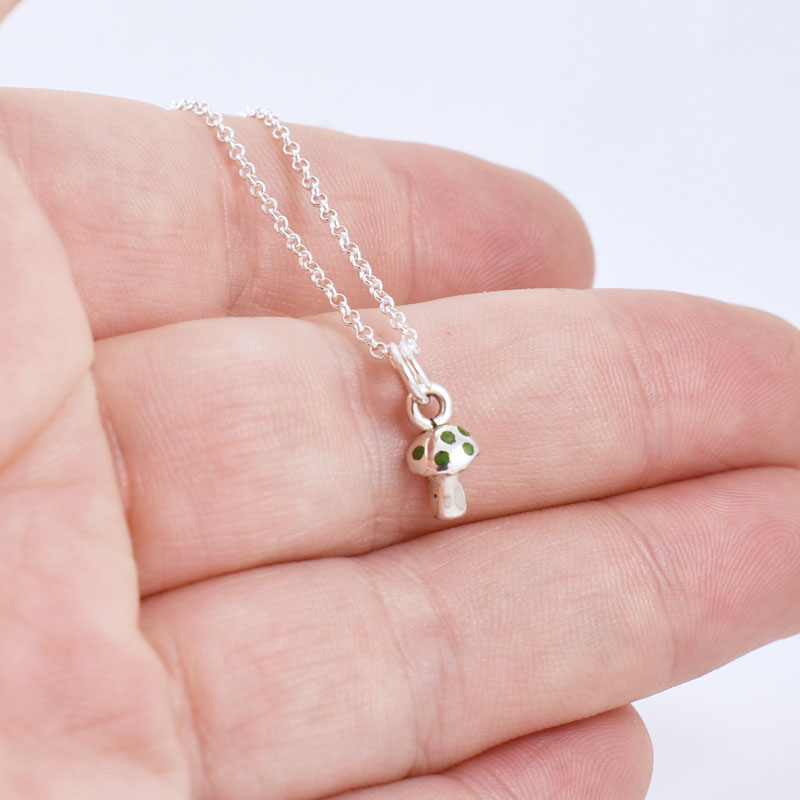 Discover your whimsical side with our magical Spotty Mushroom Pendant. 
Get ready to dance with delight!  Our Spotty Mushroom Pendant is a magical treasure that promises to add an extra dose of playfulness to your everyday life.

Why It's Truly Enchanting:
Crafted with Care: This pendant is meticulously crafted, ensuring it's as comfortable as it is enchanting.
 For All Your Adventures: From carefree strolls to those unforgettable moments, this pendant is your sidekick for celebrating life's extraordinary moments.

Quality Materials: Made from sterling silver, and vibrant, jewellery-grade enamel.  It's on an 18 inch sterling silver rolo chain (if you'd like it on a shorter or longer chain, please contact us.  We're happy to help.)

Perfect for the Fairy and Mushroom Enthusiast in You: If your heart dances to the rhythm of fairy wings and the charm of mushrooms, this dainty treasure is calling your name. It's your personal invitation to a world where even the simplest moments are sprinkled with enchantment.
Elevate your day with our Spotty Mushroom Pendant and let your unique style shine with a dash of fairy magic.

Spotty Mushroom Pendant
Sale price

$55.00 USD
Regular price
Choose options