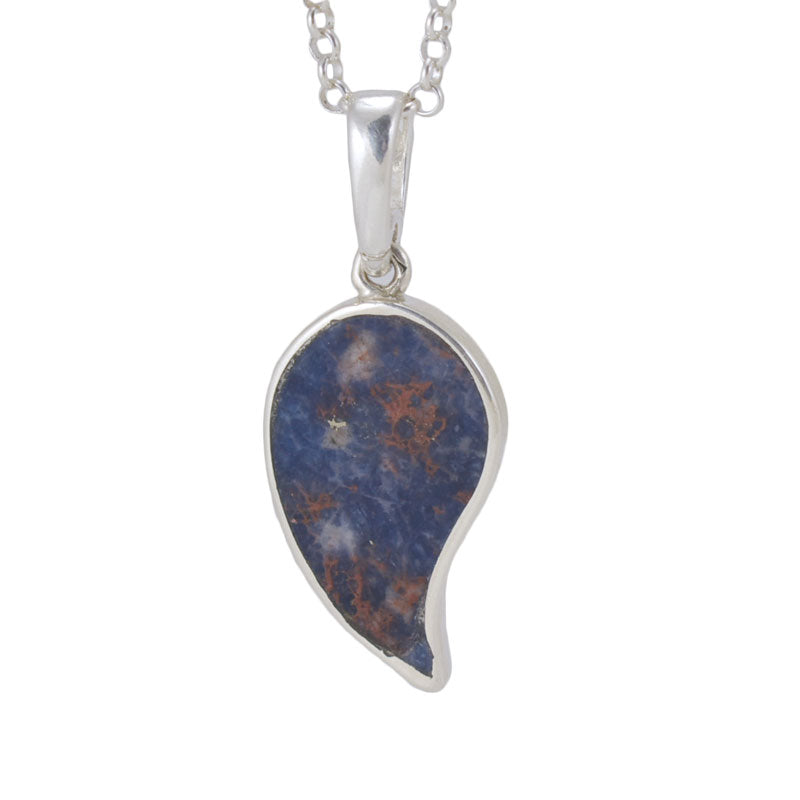 Engage in Enchantment with Our Handmade Sodalite Leaf Necklace!
Journey into a world where nature dances with whimsy.  Our Gemstone Inlay Leaf Necklace is here to guide you, perfect for those who adore the mystical allure of the fantastical.
Why It's an Enchanting Choice:
Handcrafted Whimsy: Our artisan jewellery's design is lightweight and comfortable for all-day wear while captivating the eye. This necklace's unique, imaginative design is further enhanced by the precision and quality of their craftsmanship, making it a piece to treasure.
Stunning Sodalite:The magnificent Sodalite gemstone is reflective of enchanting night skies and adds a mystic charm to the delicate leaf design. The delicate inlay work is testament to the quality of craftsmanship, enhancing the overall allure of this artisan necklace.
Sterling Silver Charisma: Set in high-quality sterling silver, this necklace features a creative leaf motif, a nod to the beauty of the natural world.  Hanging from an 18 inch sterling silver rolo chain.

 Your Quest Begins Here: Whether you're searching for a touch of whimsy, a hint of fantasy, or simply want to elevate your everyday look with a dash of enchantment, our Sodalite Inlay Leaf Necklace is your companion on this quest.  Handmade and meticulously crafted, it makes a perfect gift for those who love to carry an essence of nature with them.
NOTE: If you'd like to purchase this pendant on a longer or shorter chain, please contact us.  We're happy to help.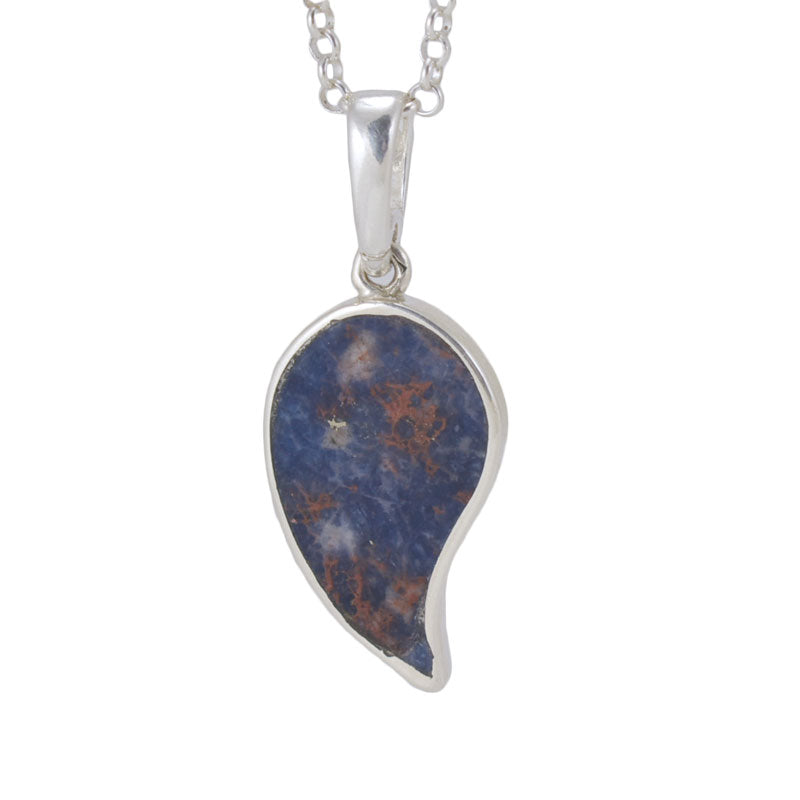 Inlay Leaf Necklace - Sodalite
Sale price

$142.00 USD
Regular price
Choose options