Article: Welcome to Calithien Jewellery
Welcome to Calithien Jewellery
 We make whimsical, enchanting jewellery designs for the beautiful, authentic you.  We know that jewellery isn't just about the piece, it's about how you feel while you wear it.  Whether you want to feel bold, successful, or confident, the right piece can help.
We want you to find pieces that speak to you, that express who you truly are.  Find those everyday earrings that make you feel confident, or a special pendant, or a bolder piece for when you're ready to conquer the world.  It's all about helping you reflect your individuality.
Our jewellery is designed around a deep love of the natural world and reflects a playful outlook on life.  If you're looking for something truly unique, check out our One of A Kind Collection, or contact us to discuss something custom, made just for you.
If you want to know more about Calithien Jewellery's founder and resident goldsmith, head on over to our About page. 
Happy shopping!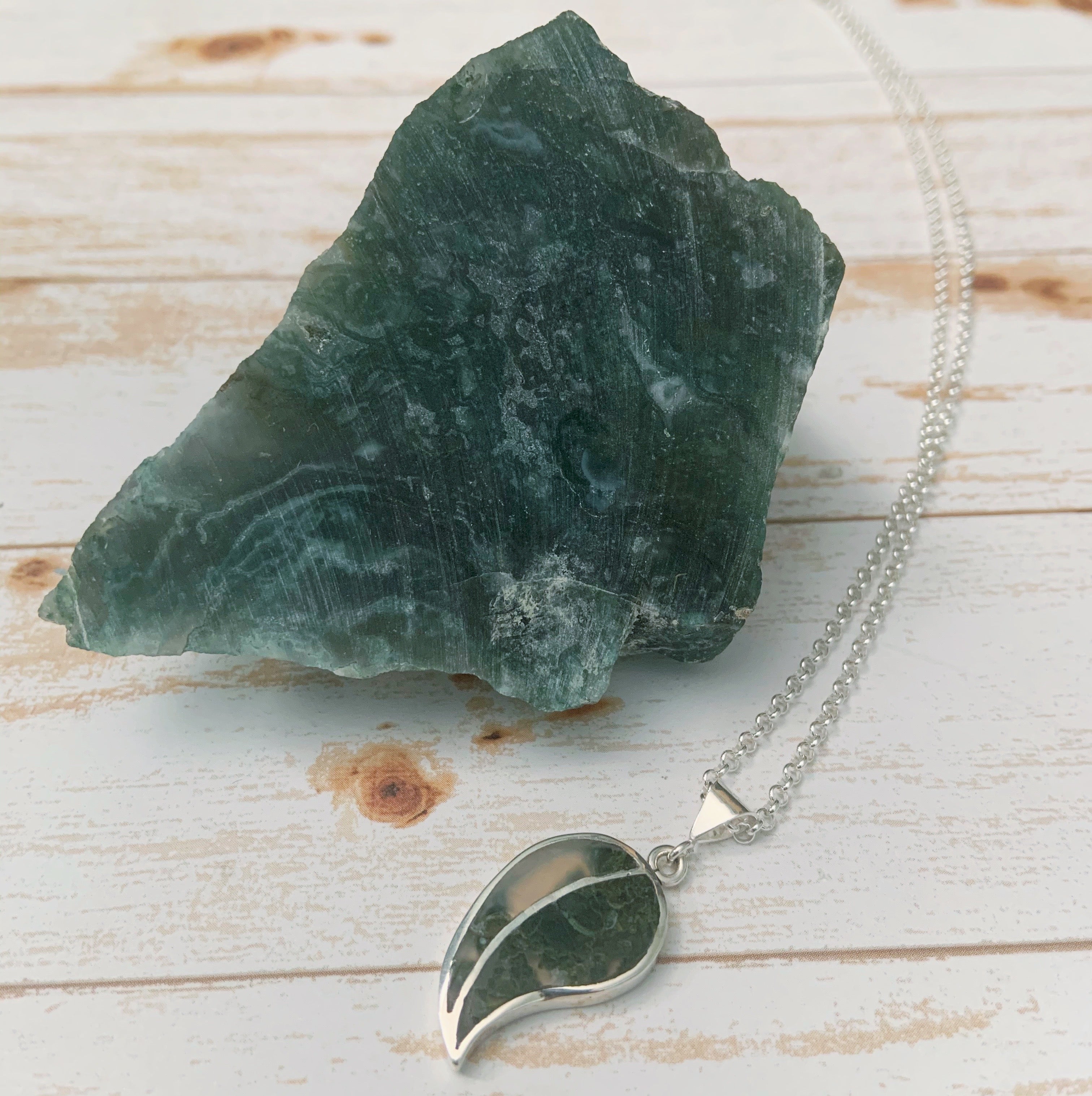 Moss Agate is a visually unusual and interesting stone.  It takes a beautiful polish and has a hardness of 6.5-7 on the Mohs scale, making it an excellent choice as a gemstone.
Read more